Jack and Jill of America, Incorporated

Eastern Region
CT • DC • DE • MD • MA • NJ • NY • PA • N.VA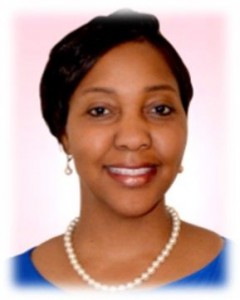 Dear Mothers of the Mighty Eastern Region,
On behalf of your Regional Team, I wish you a warm welcome to the 2016-2017 program year! It is a blessing to serve Jack and Jill and below are some of the initiatives that we look forward to sharing with you and your families.
 Our Eastern Region theme for 2015-2017 is "Empowering Families for SUCCESS!" We want to provide unique, quality and enriching experiences that empower our families to thrive, grow and succeed.
 Powerful Programming that Pops!––Programming is indeed the heart of Jack and Jill and we will expand our commitment to legislative advocacy (including voter registration drives), oratorical training (Gavel Clubs), racial identity, leadership development, cultural enrichment and entrepreneurial skills to empower our children.  We challenge all chapters to go above and beyond to provide unique, impactful and memorable experiences for our children and Teens
Membership Matters—ALL Mothers deserve to have a positive, peaceful, purposeful and productive membership experience. We will provide resources, training and guidance on membership enrichment and satisfaction, leadership development and conflict resolution.  We encourage Mothers-Only events such as retreats, so we can get to know one another and support each  other.
Conscientious Community Service—We will increase our commitment to community service by providing nutritious meals and donating books, in order to nourish the bodies and minds of those in need.  Community service empowers our children and teens as they realize that no matter how young they are, they can make a difference.
Exciting Expressions––We launched the Junior Gazette which features articles for and/or by our African American youth including Teen Talk, Middle School Musings and the Kiddie Corner.  In addition, we the Eastern Gazette shares chapter highlights and Regional and National updates.
We will share more in our upcoming publications, webinar series and Mothers Clusters.  We encourage our Teens and Middle Schoolers to participate in the Cluster oratorical contest under the topic "Unapologetically Black."
Remember…the sky is the limit as we "Empower Families for SUCCESS!"
Best,
Mondi Kumbula-Fraser
Eastern Regional Director